9/16.22
In March of 2022, Sally dove into serving Ukraine in any way possible.  To date (9/2022) her efforts, with the support of over 700 friends, family, and organizations, have led to over $600,000 in aid and support and over 13 tons of aid going into Ukraine.  Since mid-July, she has purchased (with the help of friends and family) over 600 tourniquets directly to Lutsk Ukraine.
May 7, 2022
To date
$100,000 in support and donations (includes $50k cargo shipping fee dontated)
Over 500 donors, volunteers, supporters
14 currier flights
2 trips by Sally and Willson for a total of 5 weeks in Ukraine and Poland
2 guest houses (over 70 women and children refugees) were developed and supported
various fundraisers, networking, logistical systems
April 119th update.
I will be returning to Poland, this time Warsaw and hope to partner with a group of 8 international team members. Coordinating incoming aid to Warsaw and helping to bring it out to Lutsk Ukraine (where I lived in 1995).
Raising money via a large Facebook auction fundraiser for our work in and for Ukraine.
Creating a music event to raise money.
Coordinating multiple curriers to gather appropriate aid to fly into Warsaw.
PREVIOUS UPDATE
In one day, the world changed. War started in Ukraine. Sally's first big international experience was on the soil of Ukraine in 1995 when she went to Lutsk, Ukraine in the first years of its independence with the Peace Corps.
On March 14th, Willson and Sally left to go to Rzeszow, Poland for three weeks.
Here are some of the things we were/can do because of each one of you. You give us courage, prayers, encouragement, love, hope and a will to keep trying. Thank you.
*20,000 pounds of aid purchased by many and brought to the front lines of the war
*Raised over $35000 in cash, & $50,000 in shipping aid (thank you, Logistics Plus in Erie, PA!) and $10,000 from a church that heard I purchased 10k of military defence gear and medical aid then reimbursed me!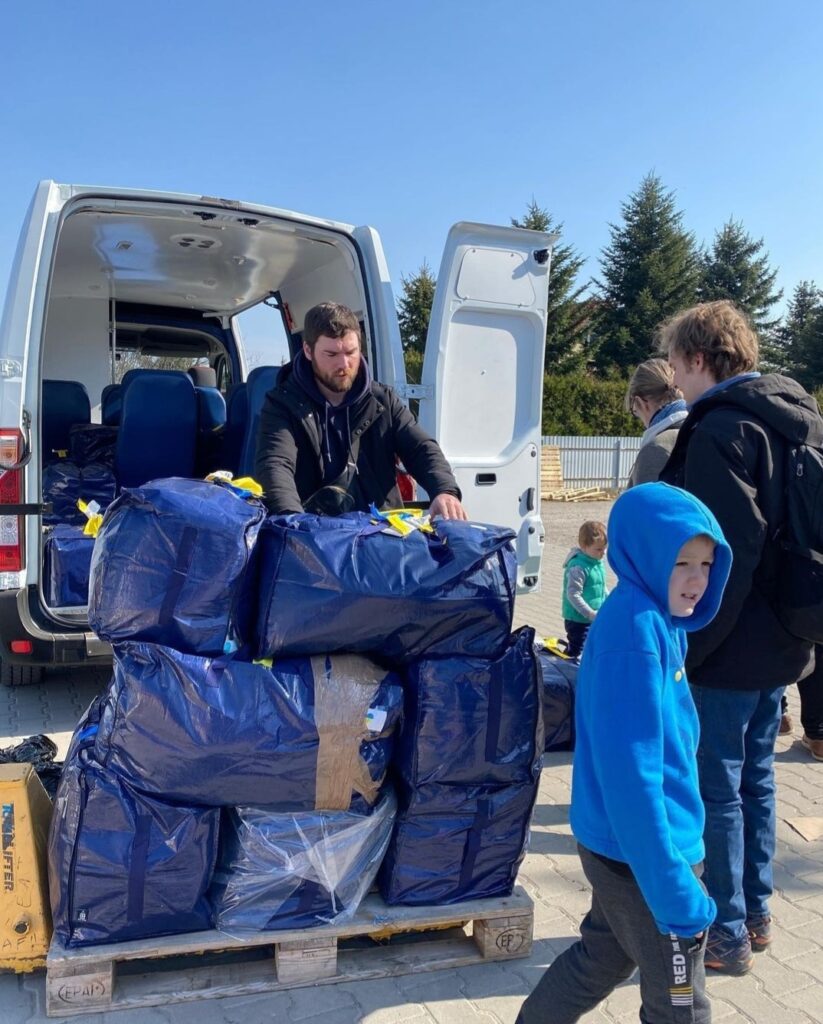 *Total of $95,000 raised in one month!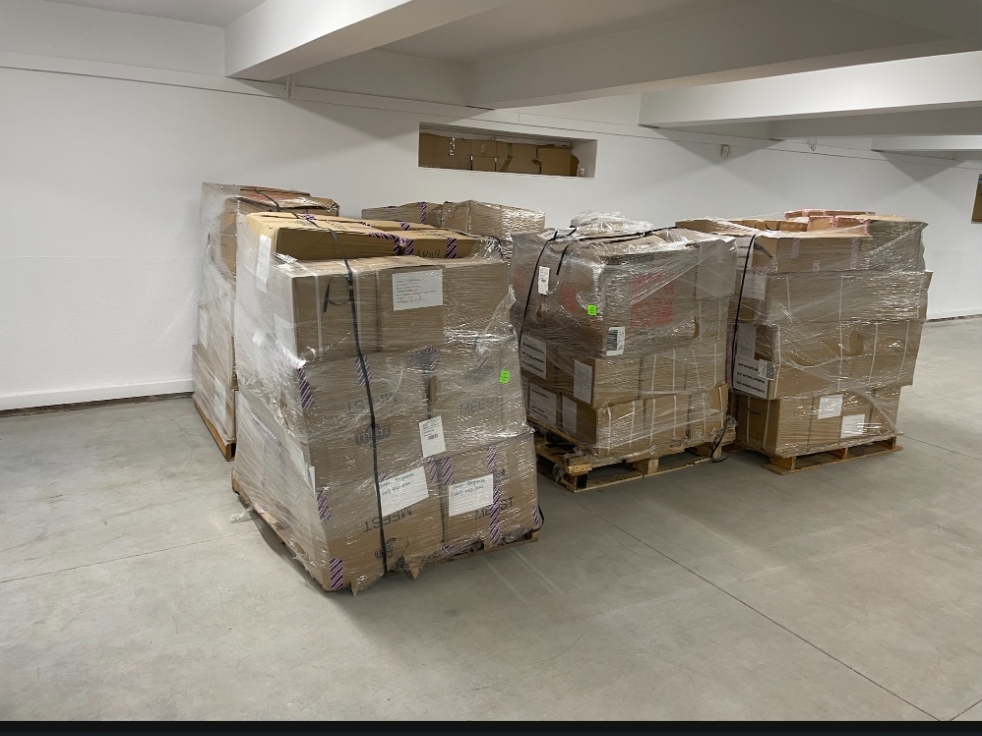 *Military vests, drones, night vision gear etc in Rzeszow (April 19th) shipped from donations made by Logistics Plus and gear purchased by a group of guys and their supporters in California! This is heading to the Donbas region/front lines.
*$5500 in aid to feed displaced people in and around Irpin, Ukraine.
*After a week of ferrying aid and Ukrainian people from the border and directly from Ukraine, the influx of refugees slowed. A Ukrainian man living in Poland for the last 11 years decided to find two homes to support women and children from Ukraine. 6 Baers supported this man and his wife ($6500) to give them a few months to focus on this valuable work directly without having to provide for themselves.
We coordinated 10 Volunteers from the USA, they provided many hours of maintenance, cleaning, upstart and bring supplies, buying flooring, installation and more.
Currently manage a group I created of volunteers on FB that gather, buy and currier items to Poland. To date, and as a result of this effort, over 70 bags of military defence gear and medical aid have gone into Ukraine.
Purchased $1000s of aid in Poland for guest houses and refugee efforts in Poland.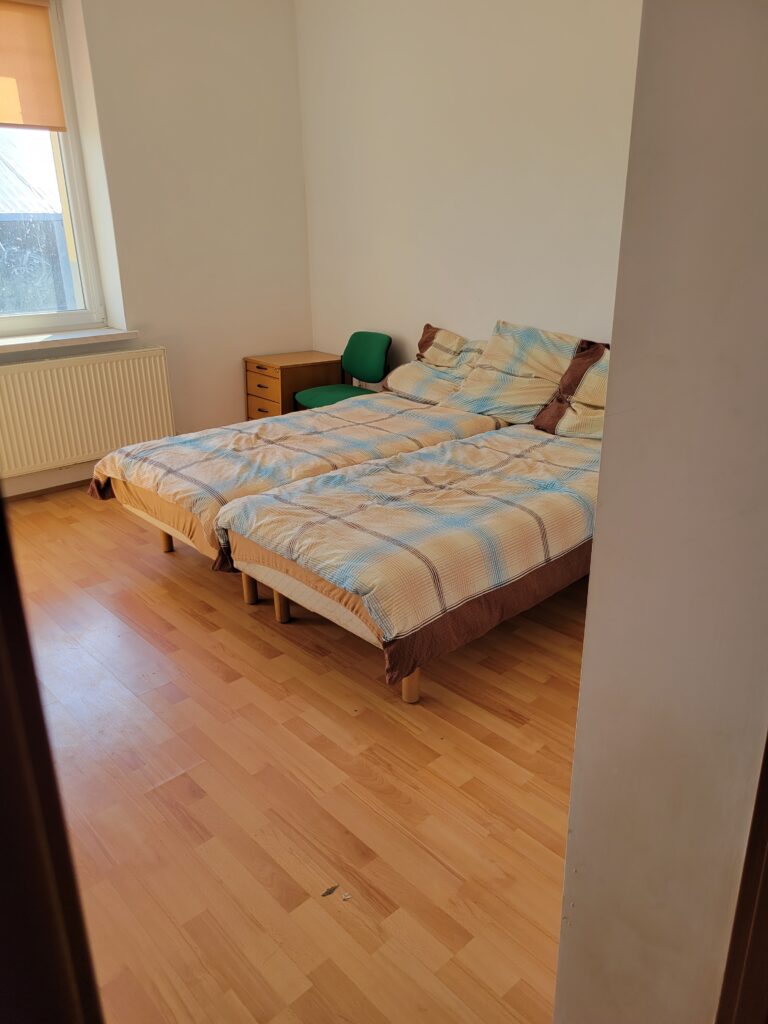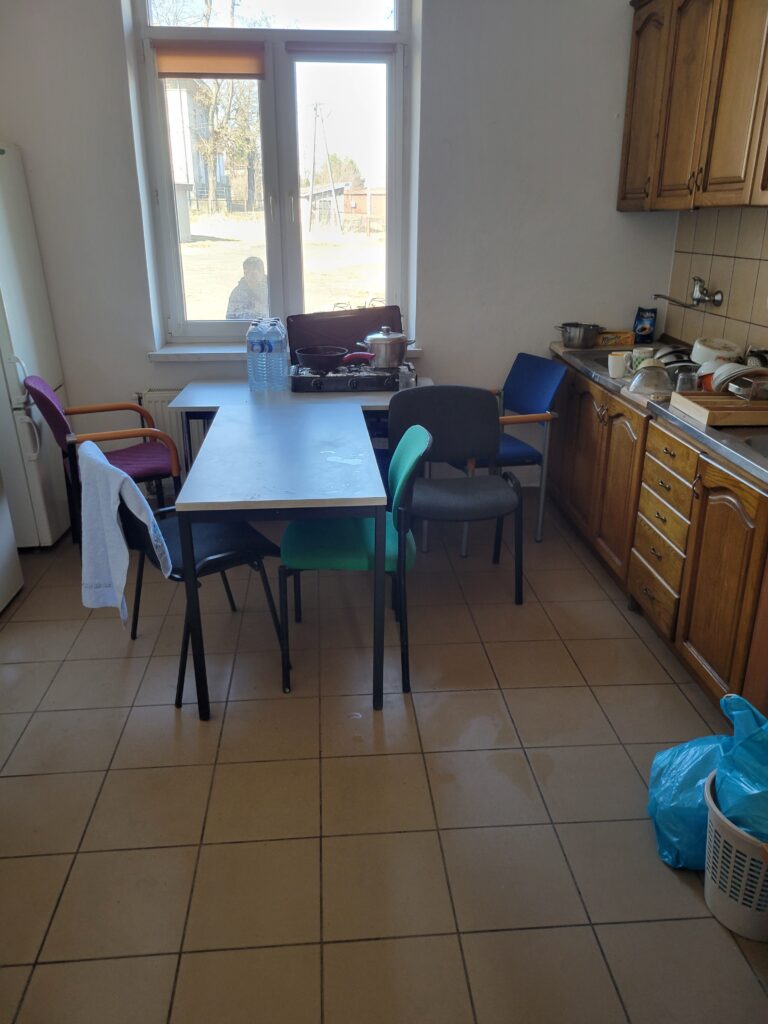 We are very humbled to continue our vision of serving internationally by now serving Ukraine.
In March 2022, shortly after the war started, Sally connected with a dear Ukrainian friend she met while at Columbia International University in SC USA-Vlad. Within a few days of joining a small group and seeing the courage of Vlad's group, she was inspired to do what she could. The next week she raised money on FB, purchased Military Defense Gear and Military Medical Kits (which later a church donated all the money for!), and learned a lot about military vests, the plates used to protect, etc, and more.
Within a week, Willson our oldest son, and Sally had tickets for Krakow Poland. They brought defensive military gear for civilians in Kyiv Ukraine. At the time, grassroots efforts like ours are the only way for many civilians to get any gear beyond a government gun. We are privileged to help in this way.
In the process, I helped negotiate a deal with a logistics company to deliver 9000 pounds of defensive military vest and gear for free. Eta is April 6th.
On Saturday, March 12th, a friend of Sally's left South Carolina with 10-50 pound bags of protective military vests and items to support the efforts to defend Kyiv. Since then the same friend has ferried in 1000s of pounds of aid for Sally to get to Ukraine
A group named "Go Ukraine" was formed by Sally and continues to organize and support people wanting to bring aid into Poland for Ukraine. To date, we have helped facilitate curriers bringing in 1000 pounds of medical and military aid.
Willson and Sally are currently in Poland. Please consider donating to this urgent effort to help women and children coming from Ukraine to Poland, supplies and humanitarian medical aid and coordinate efforts to bring aid into Ukraine.
On the first days of getting to Poland, arriving, a new friend from Ireland comes to Poland with a bag of greats for one unknown man, fighting in Ukraine. He asked me to bring it in for him.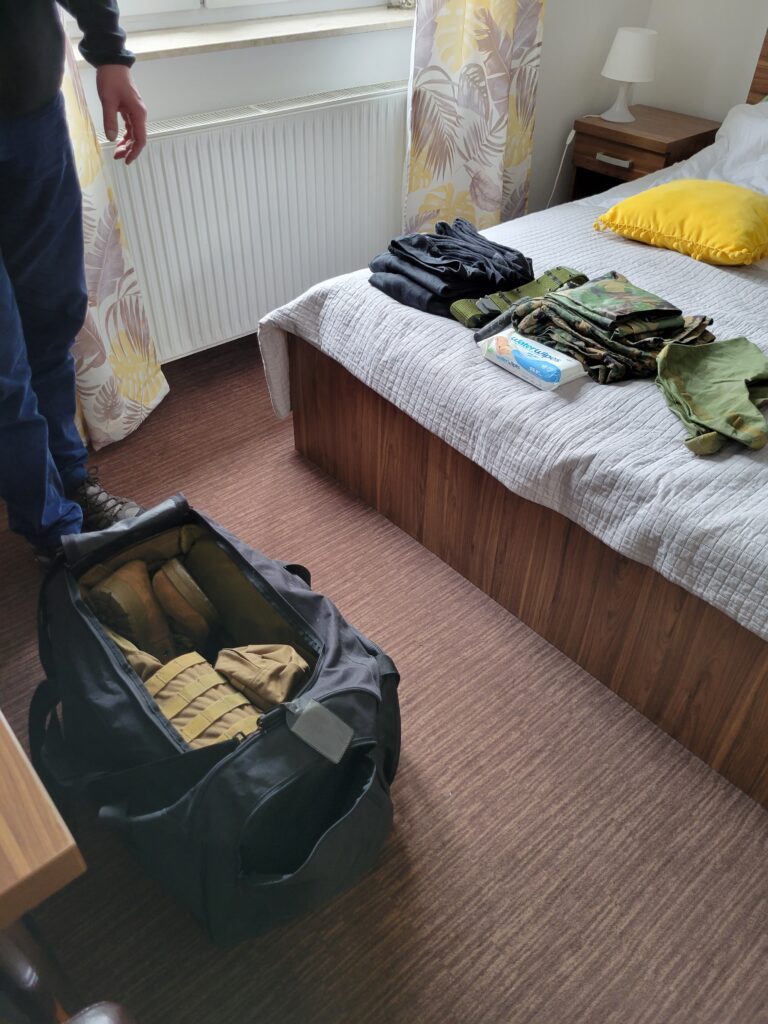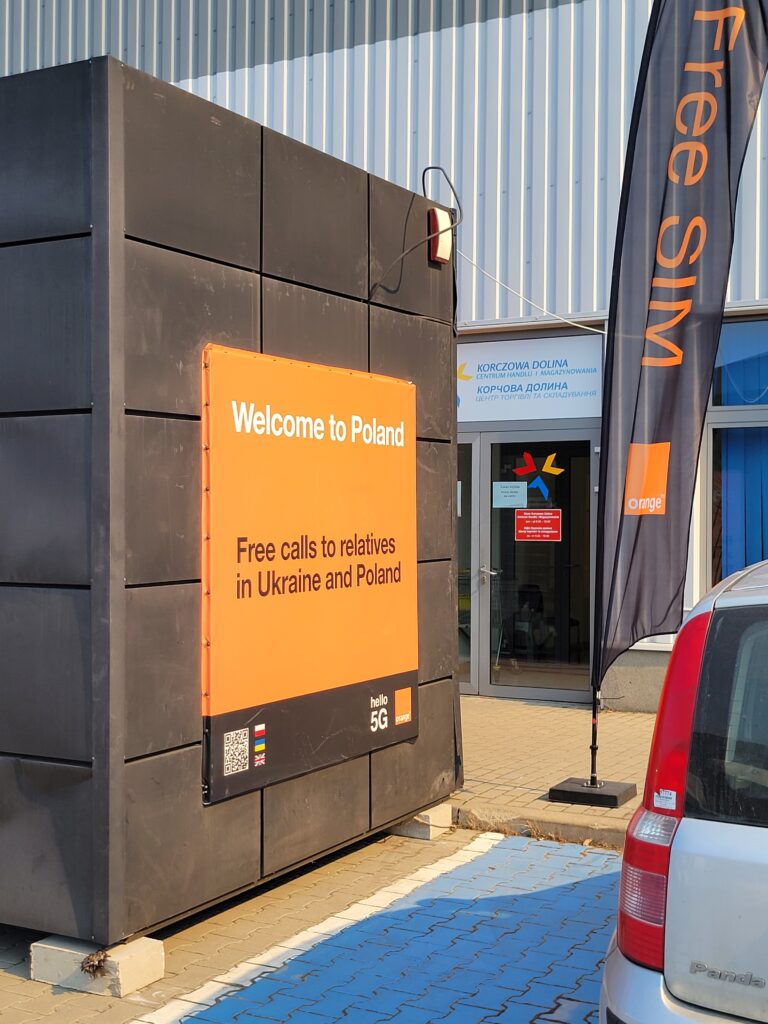 Every day I (Sally) send photos of the food we had to Sophie, our daughter back in the USA. Here are some of those photos.