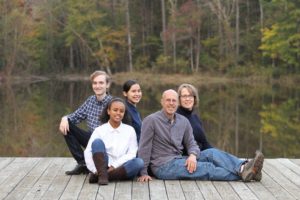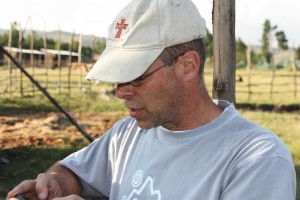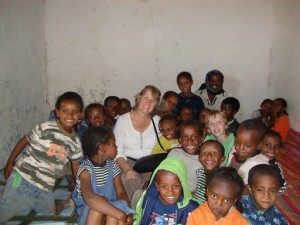 In May of 2009 Tom, Sally,
and their three younger children moved to Ethiopia.
Little did they know the journey on which they were about to embark!  Throughout their journey — filled with joy, hope, ups, downs, twists and turns — they can clearly see God's hand upon each step of the way.  By the fall of 2009, Six Baer Essentials, a registered Non-For Profit, was born to raise money for the Baer's to support various educational projects and for the after-school program started in a simple one-room mud hut.
Today the programs consist of a church plant, a school of over 100 children including English language training,  family crisis support,  and more.
Learn more about Baer Essentials Ethiopia here.
In 2014 the Baer's returned to Kazakhstan where one of their daughters was born.  In 2017 they returned again and in 2018 they spent 3 months teaching English.
In 2018 the Baer's purchased a 30-foot 5th wheel travel trailer and a Dodge 2500 truck to begin a long-term volunteer tour of the USA.  Head to the blog to learn more about where they are currently located and what they are doing.
Learn more about Baer Essentials USA here.
In 2014 the Baer's spent 5 months in Nepal supporting a variety of projects through small business start-up consultation and teaching English.
In 2020 they had hoped to move to Kazakhstan, but covid ultimately redirected them back to their home county in Western New York in December of 2020.
In May of 2022, they found 6 Baer's Toy and Gift Shoppe home at 50 Chautauqua Avenue in Lakewood NY. It is our hope that our old-fashioned toy, candy, and gift shoppe brings back old, joy-filled memories while creating new ones with friends and family.
In March of 2022, Sally dove into serving Ukraine in any way possible.  To date (9/2022) her efforts, with the support of over 700 friends, family and organizations, have led to over $600,000 in aid and support and over 13 tons of aid going into Ukraine.  Since mid-July, she has purchased (with the help of friends and family) and brought over 1200 tourniquets, multiple drones, and other military aid directly to Lutsk Ukraine. Read more here.